This past week, I took a family vacation to my hometown of Las Vegas, Nevada. I always find it difficult explaining to people that I'm from there, as everybody associates the city with debauchery, vice fulfillment, California transplants, and horrible reality television shows. After spending some time gushing about all of my favorite things about my hometown though, people are always surprised by my different view of the city, and it makes more sense to them that somebody can be a proud local of such a large entertainment hub. As someone who has done a lot of travelling, and having lived in states such as Texas and Florida, and even a foreign country like England, Las Vegas still remains my favorite city. Without further ado, here's my top five reasons why Las Vegas is the best.
Diversity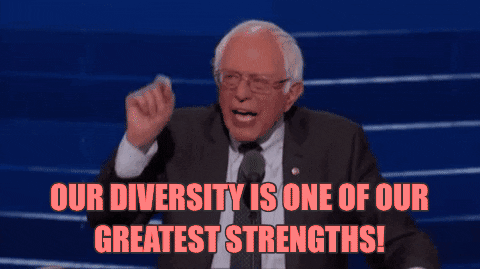 Something that I think is often overlooked when people talk about living or visiting cities is talking about the people that comprise that location. While some people might find comfort in being surrounded by people that look, speak, dress, and act like them, I actually find myself feeling nervous when there isn't diversity. Attending the University of Texas, I find that although the capital of Texas boasts diverse demographics, these separate groups tend to congregate within each other, leading to clumps of sameness instead of a sea of diversity.
Vegas meanwhile, is one of the most diverse cities I've ever been in. Go to a casino or just walk the strip, and you'll see every skin color, language, and religion out and about, all enjoying the same experiences. I always love going to buffets (more on that later) and watching as people swarm to food they know they'll enjoy, and creep around food that is unfamiliar to them. I love that Vegas being a diverse city doesn't just mean there are a large amount of Spanish speaking Latino/a-s, but also Pacific Islanders, Blacks, Asians, and Middle Eastern folk. As someone who is of mixed heritage, it always feels nice seeing a giant gathering of people from all over the world, all getting along with one another. Vegas even has such a large Pacific Islander population that both Hawaiians and Samoans refer to the city as a home away from home.
Weather
An indisputable advantage that Vegas has over any other city is its amazing weather. Nestled in southern Nevada, in a valley of mountains, Las Vegas has year round amazing weather that is the envy of most other locations. The winters are mild, the summers are blazing hot, but for people like me who hate getting cold it's perfect. Every building is equipped with air conditioning, and as long as you're inside you'll never be uncomfortable. The weather is best as fall approaches, as the days still remain warm, but once the Sun starts to set, the weather becomes perfect for shorts and a sweatshirt, or jeans and a t-shirt. Unlike Arizona, where I've also lived, Nevada's heat is always dry, never humid, and doesn't have any extreme weather like other regions do. The worst case scenario is that you'll receive a minor aftershock from a Californian earthquake, but other than that, stay in Vegas and you can block the world out with year long amazing weather.
Food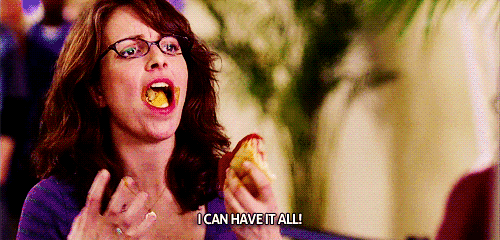 Something that can't be expressed enough is how amazing Vegas is for eateries. If you have a hankering for a type of food, I guarantee that you can find it in this city. Inside certain hotels, you'll find top class eateries, and in the edges of town you'll find some of the best hole in the wall taco and Asian joints. Due to Vegas' always steady economy, it's safe to assume that if you enjoy a certain location, like a pizza place, that it'll remain in business so you can always look forward to being a regular. Tying into the diversity point I made earlier, it can't be expressed how many different styles of food are done so well in this city, and they're done authentically as well. As expressed by Anthony Bourdain in Parts Unknown, Vegas' large array of eateries comes from the fact that wealthy people from around the world are drawn to the city to gamble, and thus they want to spend their hard earned (or lost) money on food they're familiar with, thus causing Asian, Italian, Russian, and Mediterranean eateries of high prestige to pop up, and stay. Aside from cities like New York or Chicago, I'd say that Vegas has one of the best food cultures, unlike the appropriating food trucks of Austin and Portland, or the flavor-free and overpriced restaurants of LA and SF.
Entertainment
I would argue that Vegas is the "Entertainment Capital of the World", and unlike Austin calling itself the "Live Music Capital of the World", I think Vegas actually earns its claim. Obviously, Vegas is famous for its hotels, resorts, and casinos, and I think that they are so famous that they actually end up getting slept on in the public mind. Instead of viewing Vegas in a jaded way, I've always seen my city as a celebration of other cultures and areas. I always joke with friends, arguing that every city worth visiting has a tiny version on the Vegas strip, and it's done really well. Outside the neat facades and water effects, the Bellagio is genuinely a swanky location, with plenty of awesome eateries and one of the best acrobatic acts in the world. Places like the Luxor, Excalibur, and Venetian, do a great job of playing around with their exotic themes, striking the right tone of "on the nose" irony and actual celebration. Conversely, locations like the Wynn and Cosmopolitan merely pride themselves on providing a classy and truly Vegas experience, which of itself I find really neat. In one city, you can find stand up comedy, acrobatics, magic, live music, high class musicals, opera, theater, movies, and television. For a city in the middle of the desert, I think that's remarkable, and I highly recommend checking out some shows and performances if you ever visit. People always associate Vegas with showgirls and strippers, but there's plenty of family friendly fun that's actually of incredible high class within the walls of many establishments.
Culture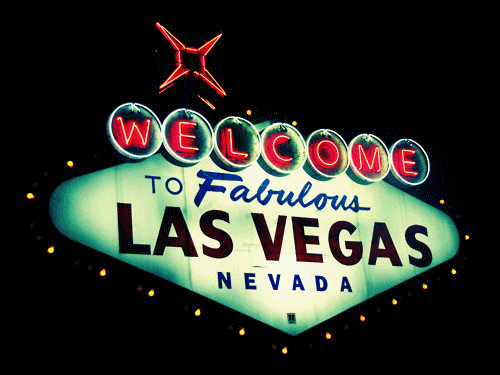 Above all else, I think the culture of Las Vegas is what makes it so grand. No other city in the world gives you the chance of earning the money you spent on your visit back. No other city has been built off of making winners lose more than Vegas. Every single shop in this town is open 24 hours, 7 days a week, and of course alcohol is sold on Sundays. I like that Vegas has the nickname "Sin City", despite hilariously having Mormon roots. Much like New York, Vegas was transformed into a bustling metropolis by pioneering immigrants, carving out a portion of the world for themselves. There's something neat about a city that other people look forward to going to as a rite of passage upon hitting 21. All over the world, people flock by the millions to experience the city, and I think that upon itself shows that Vegas has earned itself a place of high esteem. Nobody is lining up to go visit Boise, Idaho, nor are they excited to visit San Antonio, Texas even. Las Vegas though is something so deeply entrenched in pop culture, that I never see it losing its luster or charm. It's a strange time capsule, still stuck in the times of mononymous figures like Elvis and Liberace, and legends like Sinatra and Crosby. At the same time, it's a city that's always been ahead of the curve, being a haven for any and all vices and being a way for anybody to make a buck off anything.
I recognize that for some, Vegas may bring about a dirty connotation, but for me, I feel like it represents more than just a city. Las Vegas represents a necessary moral vent for the world, where people can be truly free and anything really goes. For that, I'll always be proud of being a Las Vegas native, and I hope that I was able to convince you of what makes my city so great. If you have any fun Vegas stories, I'd love to see them in the comments below!